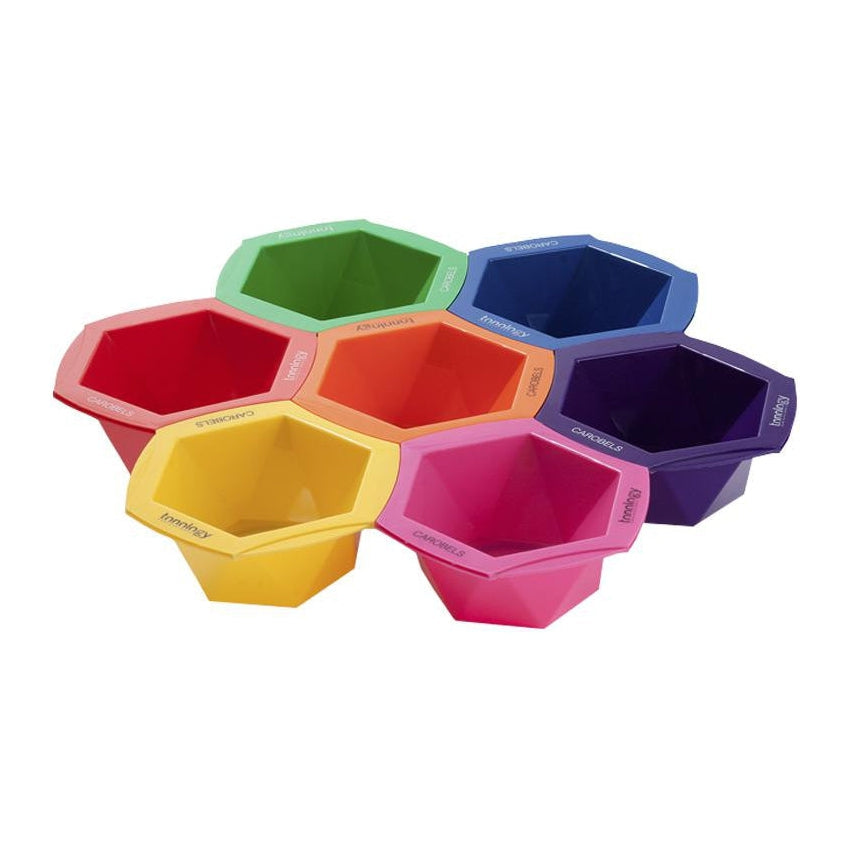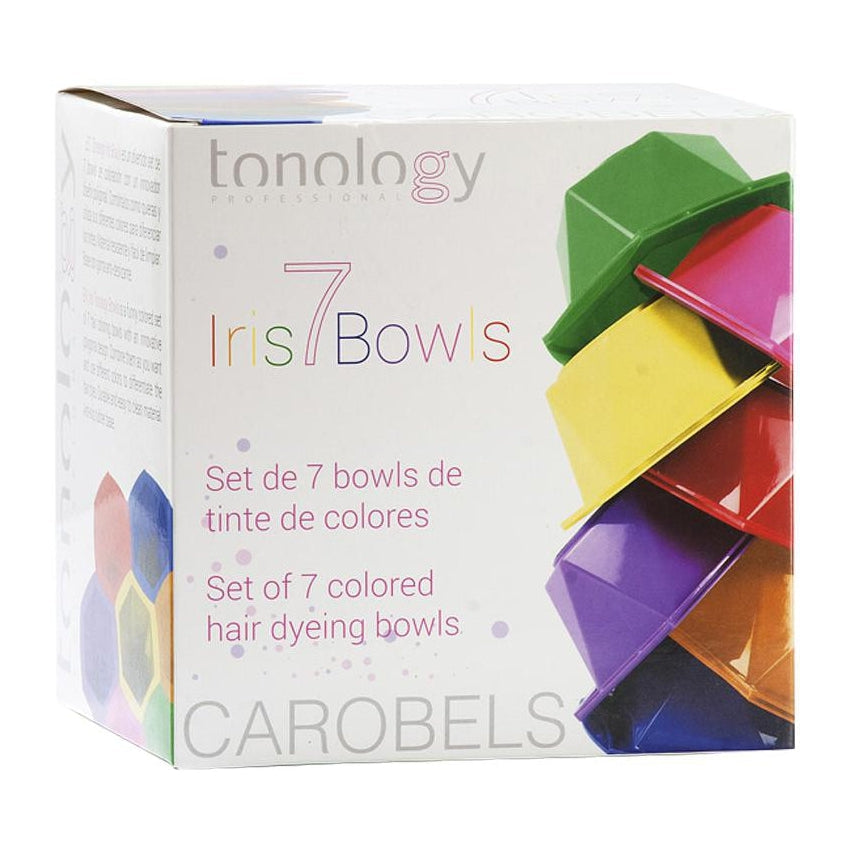 7 Piece Color Mixing Bowls
Revolutionize your hair coloring routine with the versatile 7-Piece Mixing Bowl Set. Designed to empower your creativity and streamline your hair dyeing process, this collection of bowls boasts an array of innovative features that make coloring your hair an effortless and enjoyable endeavor.
Set of 7 Colored Hair Dying Bowls:
Discover the artistry of hair dyeing with this thoughtfully curated set of 7 hair coloring bowls, each flaunting a captivating polygonal design. These bowls aren't just containers – they're tools that allow you to seamlessly blend and mix different hair dyes, unveiling a world of vibrant possibilities.
Innovative Polygonal Design:
Crafted with an innovative polygonal shape, these bowls can be arranged and combined as you desire, offering a customizable palette to suit your hair coloring needs. Experiment with various colors and blends, achieving the perfect shade with precision and style.
Differentiate with Colors:
Embrace organization and creativity by assigning different colors to each bowl. This clever design feature not only simplifies the mixing process but also lets you differentiate between hair dyes effortlessly, ensuring accurate and consistent results every time.
Durable and Easy to Clean:
Constructed from durable materials, these hair coloring bowls are built to withstand the demands of your hair coloring routine. Additionally, their easy-to-clean nature ensures that your bowls remain in pristine condition, ready for your next artistic endeavor.
Anti-Slip Rubber Base:
Enjoy stability and confidence while working with these bowls, thanks to the anti-slip rubber base. Say goodbye to unnecessary spills and focus on your hair coloring technique without worry.
Reimagine the way you approach hair coloring with the 7-Piece Mixing Bowl Set – a blend of innovation, convenience, and creative freedom. Elevate your hair dyeing experience and add this set to your collection today for professional results that reflect your individual style.
Choosing a selection results in a full page refresh.