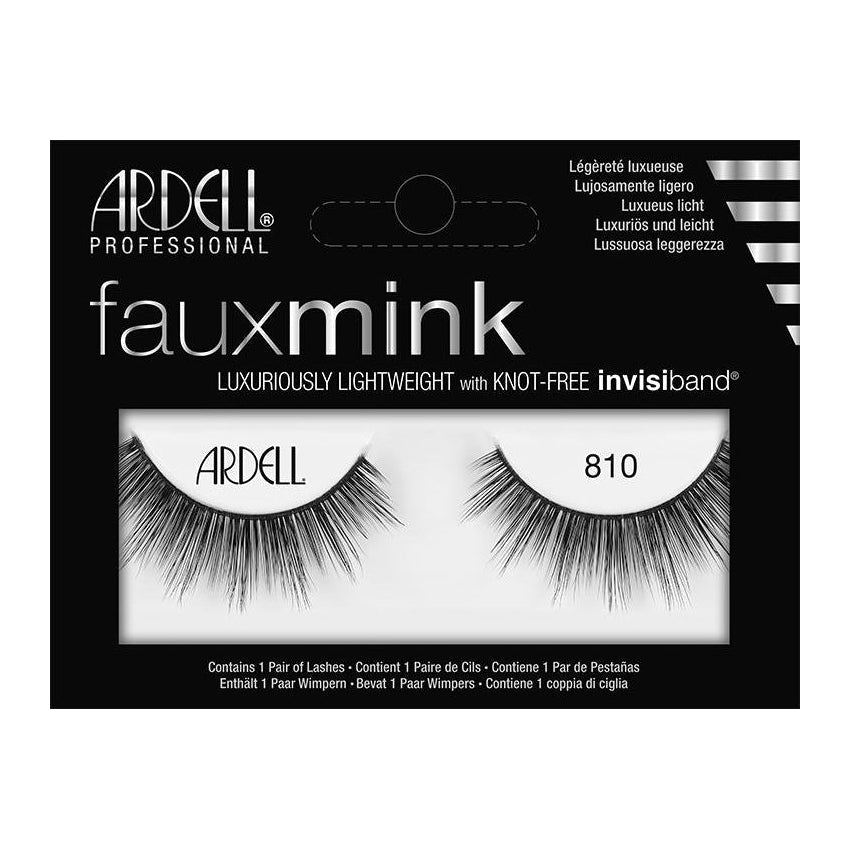 Ardell Faux Mink Strip Lashes #810
Elevate your beauty game with Ardell Faux Mink Strip Lashes #810, designed to captivate and mesmerize. These lashes are your ultimate accessory for creating a dramatic and spiked effect that draws attention to your eyes in the most enchanting way.
Dramatic Spiked Effect:

Unleash your inner diva with lashes that make a statement. Ardell Faux Mink Strip Lashes #810 offer a bold and daring look, perfect for those special occasions when you want to leave a lasting impression.
Slightly Longer Center:

Crafted to accentuate your natural eye shape, these lashes feature slightly longer fibers at the center. This thoughtful design detail works wonders in opening up your eyes, giving you an irresistible allure.
Silky Soft Fibers:

Indulge in the luxurious comfort of silky soft fibers that seamlessly blend with your natural lashes. The lightweight material ensures a comfortable wear, allowing you to flaunt your lashes with confidence.
Feathery Look:

Ardell knows that every flutter counts. The uneven lash lengths of #810 create a mesmerizing feathery appearance, adding depth and dimension to your gaze. Your eyes will captivate with every blink.
Medium Volume:

Ardell Faux Mink Strip Lashes #810 strike the perfect balance between volume and elegance. With medium volume, these lashes enhance your eyes without overwhelming your overall look. Ideal for achieving that perfect blend of glamour and sophistication.
Choosing a selection results in a full page refresh.